St-Albert, Ontario is a small town in The Nation Municipality approximately 57 kilometres southeast of Ottawa
The small town of St-Albert in The United Counties of Prescott-Russell is located on the South Nation River, approximately 10 km southwest of Casselman and 17 km southeast of Embrun.
This friendly community has founded in 1874 has a population of about 650 (2017). The town is known for its local cheese factory, the St-Albert Cheese Factory that produces the famous St-Albert brand of cheese, made with the milk from local farmers. Its cheddar cheese curd has won many awards in various competitions. The annual Curd Festival is also a very popular event held in August on the cheese factory site, with activities and shows for the whole family and of course free cheese curds!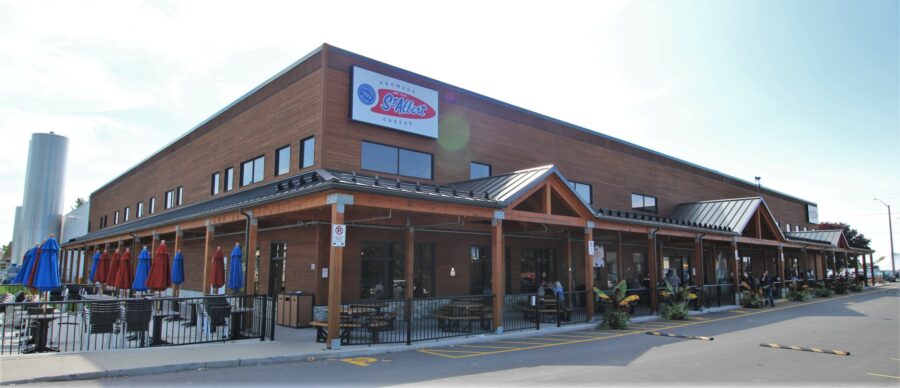 With a community centre, a church, a primary school, a woodshop, a hardware shop, two old age residences and the cheese factory this great small town has lots to offer. The village is surrounded by lots of farmland and is looking to expand its population with a new subdivision, giving homeowners a choice of single-family homes & duplexes.

St-Albert is only 15 minutes away from the Calypso Water Park, 12 minutes from the Countryside Adventures Park in Moose Creek and 8 minutes from the Casselview Golf & Country Club.
Anyone interested in investing in real estate should consider St-Albert for all its benefits.
St Albert is definitively a great choice when it comes to investing in real estate.
St-Albert, Ontario, est un petit village de la municipalité de La Nation, à environ 57 kilomètres sud-est d'Ottawa
Le petit village de St-Albert dans les Comtés Unis de Prescott-Russell est située sur la rivière Nation Sud, à environ 10 km au sud-ouest de Casselman et à 17 km au sud-est d'Embrun.
Cette sympathique communauté fondée en 1874 compte environ 650 habitants (2017). La ville est connue pour sa fromagerie locale, la Fromagerie St-Albert qui produit la célèbre marque de fromage St-Albert, faite avec du lait d'agriculteurs locaux. Son fromage en grains au cheddar a remporté de nombreux prix dans diverses compétitions. Le Festival de la Curd annuel est également un événement très populaire organisé en août sur le site de la fromagerie, avec des activités et spectacles pour toute la famille et bien sûr du fromage en grains gratuit!
Avec un centre communautaire, une église, une école primaire, une quincaillerie, deux résidences pour personnes âgées et la fromagerie, ce beau petit village a beaucoup à offrir. Le village est entouré de nombreuses terres agricoles et cherche à agrandir sa population avec un nouveau projet, offrant aux propriétaires un choix de maisons unifamiliales et de duplex.

St-Albert est situé à seulement 15 minutes du parc aquatique Calypso de Limoges, à 12 minutes du parc Countryside Adventures à Moose Creek et à 8 minutes du Club de golf Casselview.
Toute personne intéressée à investir dans l'immobilier devrait considérer St-Albert pour tous ses avantages.
St Albert est donc une communauté à haut potentiel et en fait un choix certain pour l'investissement immobilier.